by Peter Wilson | President
---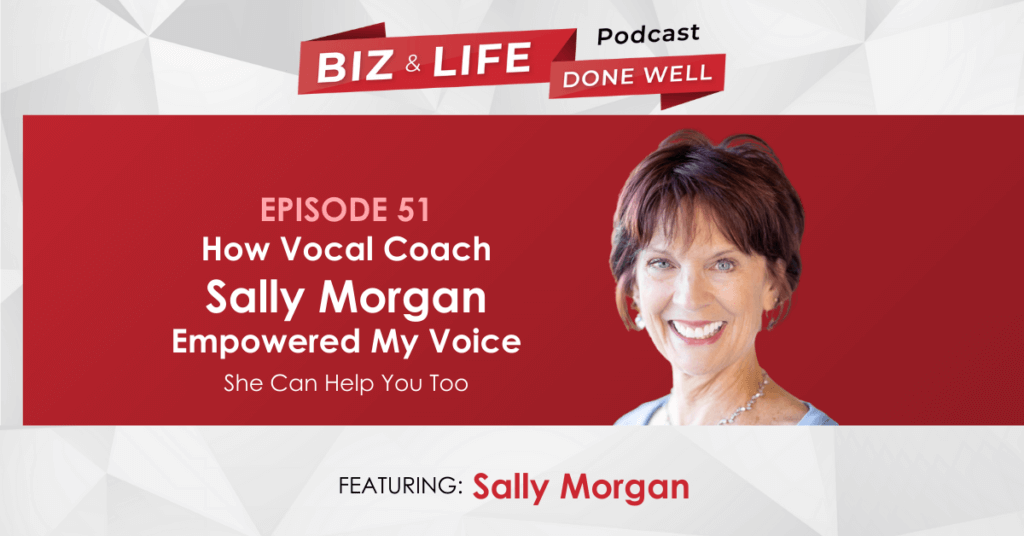 Peter is joined by vocal coach, Sally Morgan, from Sing Like You Speak Academy. Peter and Sally discuss how to speak more confidently and with authority. Listen in to hear what lessons Sally has for Peter and hear his actual improvement.
Sally Morgan singer, songwriter, vocal trainer, author, director, speaker development trainer, keynote speaker, is on a mission. Her life purpose is to empower voices and lives by making the vocal arts accessible to everyone. Singing so simple it feels like talking to your best friend. Sally is a master at helping singers bridge that gap between someone who sings and a true vocal artist. She has helped her clients heal vocal damage, expand range, land a Broadway show, record their own music, and tour internationally without vocal fatigue or strain.
If you want to learn more about how Sally can help you empower your voice, visit: Sing Like You Speak Academy.
— AVAILABLE ON ALL MAJOR PLATFORMS
Listen In Your Favorite Apps