Local Search Engine Optimization
Local SEO
bizmktg.com are experts in local search engine optimization. What is Local SEO?
We help local businesses future-proof themselves by generating more leads from Google.
You see it all around you. People are using their phones and devices like never before to find the businesses they want to deal with. And personal recommendations have been replaced by dozens of online reviews available at the push of a button. The landscape for local businesses has completely changed in the last few years. So how do you stand out?
High-performing local businesses here in Edmonds, WA and around the country have figured out just how important investing in local search marketing actually is. A recent study by Google found that SMBs that are making the most use of online are 2.8 times more likely to enjoy revenue growth than those who do not. On the other hand, over half a million businesses in the US close every year. One of the biggest reasons companies struggle is because they simply fail to adapt their businesses to succeed in this new online-first landscape.
So what we do is we help companies make that transition. Our ultimate goal is to help you generate more leads online, whether that's by getting more phone calls, emails, or walk-ins.
How Can We Help?
We help our clients through a practice called local search optimization or "local SEO." This helps their businesses rank higher on Google when people are searching for their services. Higher rankings mean more customers, and that means more sales.
These are the kinds of leads that everybody wants because they're self-qualified and have a genuine need for your services.
Any business that serves customers in a specific location needs local SEO.
Unfortunately, SEO is a constantly changing and evolving skill. Google's algorithm for search ranking, and in particular local search ranking, is being adapted all the time. Following the trends and mastering the skills to rank highly is time-consuming and difficult. Excelling at local SEO requires a great strategy, top-notch execution, and consistent follow-through on a daily basis.
Many companies recognize that this is something they can't do for themselves. The very good news is, you don't have to. You can partner with bizmktg.com and we'll help your business rank at the top.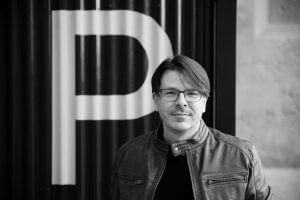 Local SEO Done Right
bizmktg.com does search engine optimization the right way. No "black hat" cheats to try and trick Google. We want to do business with integrity, and we know you do too. Besides, those tricks never last, and when Google catches you, they can undo everything you thought you built. So let's do this right.
Our Local SEO packages help your business stand out through using the signals that Google measures for their ranking algorithm.
Google wants to see a site that's optimized and whose on-page structure, language, and links are helpful and high-quality.
Google wants to see great content that's relevant and focused on your business' expertise and on your local area.
Google wants to see consistent information and business citations in all the various online directory listings.
Google looks for links to your business from reputable and local sites.
Google loves to see lots of customer reviews.
Finally, Google wants to see you leverage their own tools like Google My Business and all its features.
By partnering with bizmktg.com, you can ensure that all those factors and more are taken care of by experts. And we have a variety of packages available, because we know no two businesses are alike. You can scale your SEO efforts to meet your own needs.
We would love to talk to you. Come by our Edmonds, WA location, give us a call, email us, or simply use our contact form for a free consultation. But whatever you do, don't ignore local SEO and miss out on the new customers you desperately need.
A Digital Marketing Agency In Edmonds, WA
our online marketing clients include
Dentists and Dental Practices
Lawyers and Law Firms
Chiropractors and Acupuncturists
Accountants and Accounting Firms
Gyms, Fitness Studios, and Personal Trainers
Auto Repair Shops
Kitchen and Bath Remodeling Contractors
HVAC Repair and Installation Contractors
Electricians and Electrical Contractors
Plumbers and Plumbing Contractors
Driving Schools
Franchisors and Franchisees
Counseling Agencies
Veterinary Clinics and Pet Services