Facebook & Instagram Advertising
Facebook has more than 200 Million users and Instagram has over 78 Million users in the U.S. The size of both networks combined with ability to show ads to a highly targeted audience makes this a great way for businesses to reach new customers and grow sales.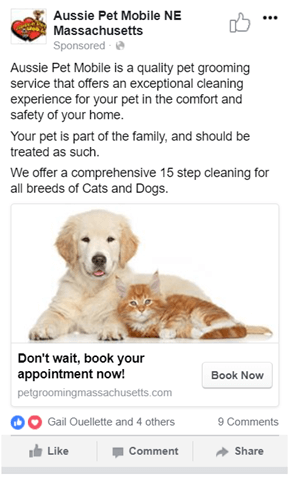 Benefits of Facebook & Instagram Advertising through bizmktg.com:
Reach a huge number of potential customers in your market.
Use targeting to select who sees your ads.
Ads can link directly to your website.
Reach potential customers who don't know about your business.
Re-Target visitors to your website who may not have contacted you yet.
Lower Cost Per Click than Google Paid Search Advertising.
If you'd like to learn how Facebook and Instagram advertising can help your business reach new customers
Schedule A Meeting With Us,
or give us a call today
(800) 808-0249
A Digital Marketing Agency In Edmonds, WA
our online marketing clients include
Dentists and Dental Practices
Lawyers and Law Firms
Chiropractors and Acupuncturists
Accountants and Accounting Firms
Gyms, Fitness Studios, and Personal Trainers
Auto Repair Shops
Kitchen and Bath Remodeling Contractors
HVAC Repair and Installation Contractors
Electricians and Electrical Contractors
Plumbers and Plumbing Contractors
Driving Schools
Franchisors and Franchisees
Counseling Agencies
Veterinary Clinics and Pet Services