by Peter Wilson | President
---
How 3 Local Businesses Survived & Thrived During the Pandemic
While we're all glad to have 2020 in the rearview mirror, it's important to remember how we got through it. We interviewed three local small businesses about how they responded to the crisis, what kept them going, and how they're doing now. Here are their stories:
.01 Bret's Inc.
Bret's Inc. is an automotive repair shop located in Lynnwood, WA. Bret's is "Your Dealership Alternative" for auto repairs and has been owned and operated by Bret Hartman since 1995.
Bret shared his thoughts on how his company succeeded in spite of everything going on:
How did your company get through last year?
We have a strong and loyal customer base. Even though the phone didn't ring like it used to, our customers knew we were here for them and continued to use us.
We applied some new ideas to make sure our customers felt safe. We offered to pick up and deliver vehicles to our customers from home or work. There are also loaner cars available if that is more convenient for our customers.
We also added a sanitizing protocol where we use plastic covers on the steering wheel, plastic bags for keys and we also wipe down the vehicle when we're done.
One thing that helped us get new customers during the past year is our online reviews. We have seen a lot of new customers recently. In the past, they were too busy to shop around for auto repairs and stuck with the same place. Now that they had extra time on their hands, they searched online and found us and our reviews. We have over 120 Google reviews and a 4.7 star rating. The reviews speak for themselves.
Another thing that has been a big time saver for us and our customers is text messaging. We spend a lot of time on the phone checking for parts with our suppliers. With the current supply chain issues for auto parts, it is very important to stay on top of it. Now we can check parts status and text our customers with an update without needing to play voicemail tag. Text messaging has been a game changer for us.
How are you doing now?
Our business is doing well. We still offer to pick up and deliver our customer's vehicles and have loaner cars available too. We also continue to invest time and money to get our team trained on the latest automotive technology. Without that investment, we wouldn't be able to help our customers stay on the road.
Connect With Brets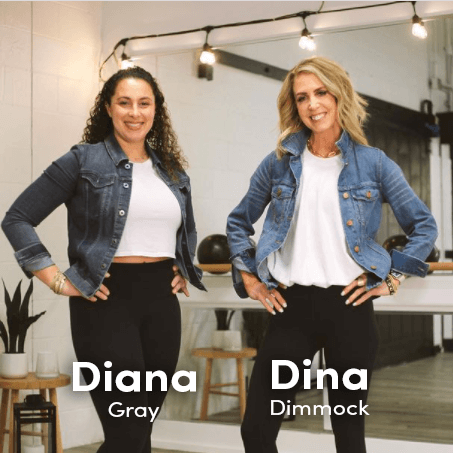 .02 Beyond The Barre
Beyond The Barre is a strength training and sculpting studio located in Edmonds, WA. The company had just opened their doors on November 13th of 2019, then the pandemic hit and they were forced to close their doors on March 16th, 2020. Dina Dimmock and Diana Gray are the driving force at Beyond The Barre.
Dina shared how Beyond The Barre responded to their forced closure and continued to serve the community.
How did your company get through last year?
When we opened Beyond The Barre, we were an in-person only studio with close to 40 members. Four months later the pandemic hit and we were forced to close our studio completely.
When we were forced to close, my thought was, "we must find a way to stay relevant and serve our community." Almost immediately we offered live workout classes through our Facebook page. For the first six months, we didn't charge anything, the classes were free.
We eventually moved our workouts to the "Mindbody" app. Throughout the past year we have continued to conduct live classes every Saturday and have recorded and uploaded over 300 on-demand workouts for Barre Light, arm, leg, core strength.
It was amazing to see our clients adapt. Nobody thought in a million years that their living room would be their go-to workout spot and now that's becoming normal. It is great to hear from members who tell us they previously felt they needed to be in the gym for several hours a day to stay in shape, now they've found that working out for one hour is enough for them to get the results they want.
For some of our members, our online classes were a lifesaver. One of our members comes to mind, she is younger and living alone. She considered herself to be a "gym rat." She said it was unbelievable that she did the online classes. Now she couldn't imagine not having the classes.
How are you doing now?
We started offering in-person classes again in early March of 2021, subject to the Washington State guidelines. We are seeing people come back, however, it's been slower than expected. We still have our on-demand classes on Mindbody as well.
We are seeing members who didn't workout regularly during the past year and it does have an impact on balance, strength and muscle tone. I encourage everyone to move each day. It doesn't need to be a spin class, a barre class or HIIT class. Any kind of movement 30-45 minutes a day is all you need to change your outlook, attitude, and physical strength.
Connect With Beyond The Barre
Website — Instagram — Facebook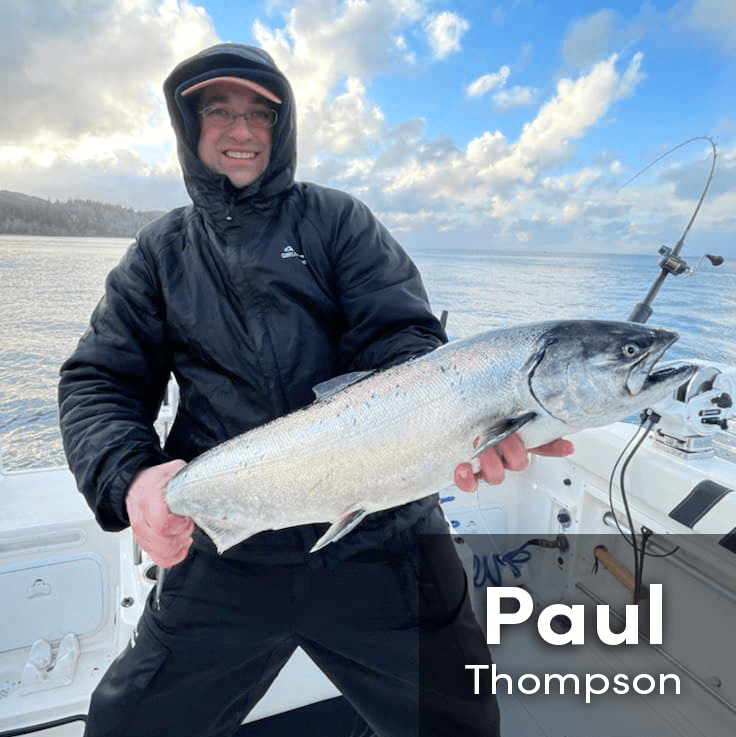 .03 American Crawlspace & Pest Services
American Crawlspace & Pest Services is a top-rated insulation and pest control company from Lynnwood, WA serving the Puget Sound area since 1992. Paul Thompson and Mark Lee are the owners of the business.
Paul shared his thoughts on how the company successfully responded to the past year:
How did your company get through last year?
It was tough in the beginning, especially the first few months, then home service businesses like ours got slammed. People were spending a lot more time at home than they used to. They started noticing things in their homes that needed to be fixed or updated so they started shopping.
For our marketing and advertising, consistency was the key. We made a decision early on to keep our marketing and advertising investments going, we never pulled back. We believe if you pull back, then you get less sales and then you have less to invest…it starts a vicious cycle which is hard to stop.
We use radio, print and, of course, online advertising to grow our business. Radio has helped us build our brand so we stayed steady with it. The specific results of radio are hard to track because it drives people to search the internet. We believe all our marketing works together.
We were also fortunate to have done the Storybrand marketing messaging process along with having both our websites redesigned in 2019. The new websites and brand messaging helped carry the show. Without it we would have struggled to get through.
One benefit of the brief slowdown was that we were able to promote some of our loyal and capable employees to management positions. We were able to use the extra time to work with them and train them up.
How are you doing now?
Our company is continuing to grow. We did allow ourselves to diversify in order to optimize revenue per customer. Our customers had a need for additional services that we weren't supplying so we added those services to our lineup. One area we added is mold remediation. Now we can help our customers with mold situations and take care of their needs.
Connect With American Crawlspace & Pest
Crawlspace Website — Pest Control Website — Facebook
Want help with your digital marketing?
Get started by scheduling a free marketing audit. We'll analyze your current marketing and let you know where to invest your time and money for the best results.