by Peter Wilson | President
---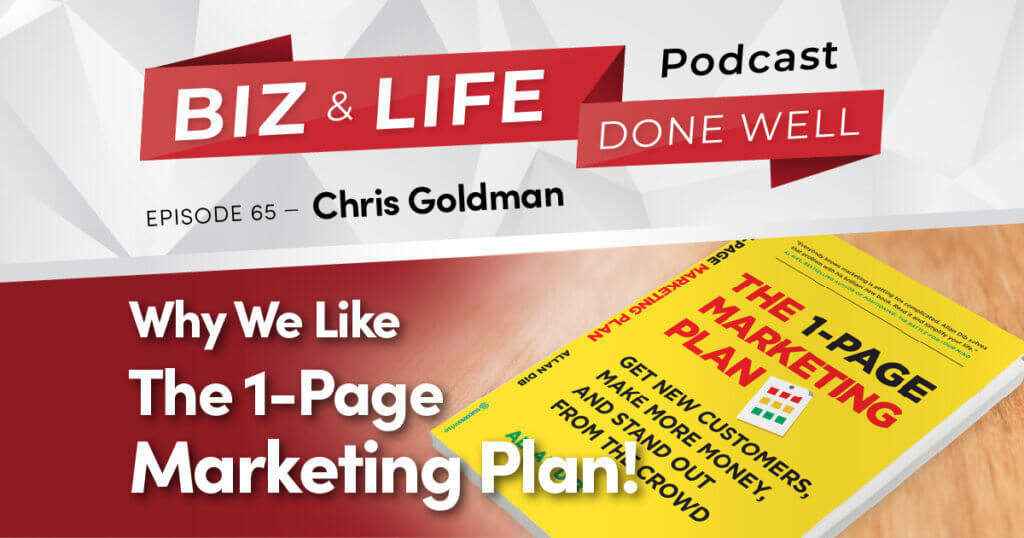 Peter is joined by marketing messaging expert, Chris Goldman. Learn why they not only "like" Allan Dib's book, "The 1-Page Marketing Plan," they are raving fans. The book is Amazon's #1 best seller in the Global Marketing category and a gamechanger. Rather than spending hours or days creating a marketing plan that nobody uses, the book teaches businesses how to create a 9 square marketing plan that fits onto a single page.
The book divides up marketing into 3 phases that follow the lifecycle of a customer:
The "before" phase. Before they know who you are.
The "during" phase. When they are considering buying from you.
The "after" phase. Delivering on your promise after they say yes.
We love the book so much that marketing team at bizmktg.com decided to get certified as coaches of "The 1-Page Marketing Plan."
Want to get a free copy of the book? We're giving away 5 copies of "The 1-Page Marketing Plan" between now and Sept 2, 2022.
Go to https://bizmktg.com/getmybook before midnight (Pacific) Sept 2, 2002 to enter.
— AVAILABLE ON ALL MAJOR PLATFORMS
Listen In Your Favorite Apps