Remarketing Ads are like the "Jelly of the Month Club." As you'll recall from the movie Christmas Vacation, Cousin Eddy declared, "Jelly of the Month Club…that's the gift that keeps on giving Clark."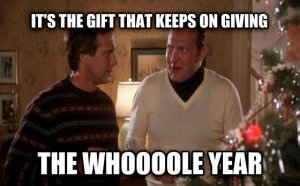 Let me first explain what Remarketing Ads are, then I'll explain why they "keep on giving."
Remarketing Ads are banner ads that show up online AFTER you visit a website. The most common Remarketing Ads are from Amazon.com. After you look at items on Amazon.com, you have probably seen ads all over the Internet for those same items, tempting you to come back and finish your purchase. They work by planting a piece of code called a "cookie" on your web browser, then when you visit other websites that have advertising, the cookie is recognized and the "appropriate" ad is shown to you.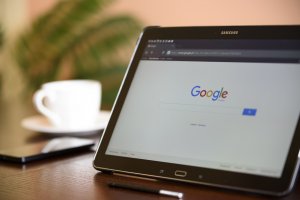 These types of ads are very effective at:
Enticing people to come back to your website and contact your business. We know that 85-95% of people who visit a website don't take action (call your or fill out a contact form) the first time they visit your website.  Bringing them back to your website increases the likelihood that they will contact you.
Building your "brand" with existing customers.  If your business relies on repeat business, Remarketing Ads are a great way to remind customers about your business.
Building your "brand" with potential customers. In marketing they say that people need to be exposed to your brand at least seven times before they will notice it. Remarketing Ads are an excellent way to get to seven exposures.
How Remarketing Ads are the gift that keeps on giving:
Remarketing Ads work for a long time. 540 days to be exact. That is the length of time a web browser cookie can stay active for a Remarketing Ads campaign on Google. That means you can show Remarketing Ads to customers who visited your website over a year ago. And since you can change the ads as often as you want, you promote seasonal specials and monthly coupons to drive people to your business.
If you're interested in learning more about Remarketing Ads and how they can help your business, please contact us today.