Silvana Meats – The Way Meat Should Taste
Just got back from a quick trip up North to Silvana Meats to pick up fresh tenderloins, fresh bacon, fresh all-natural franks, fresh pepperoni sticks and barbecue sauces.  I am always amazed at how friendly and customer-oriented they are and how good their products taste.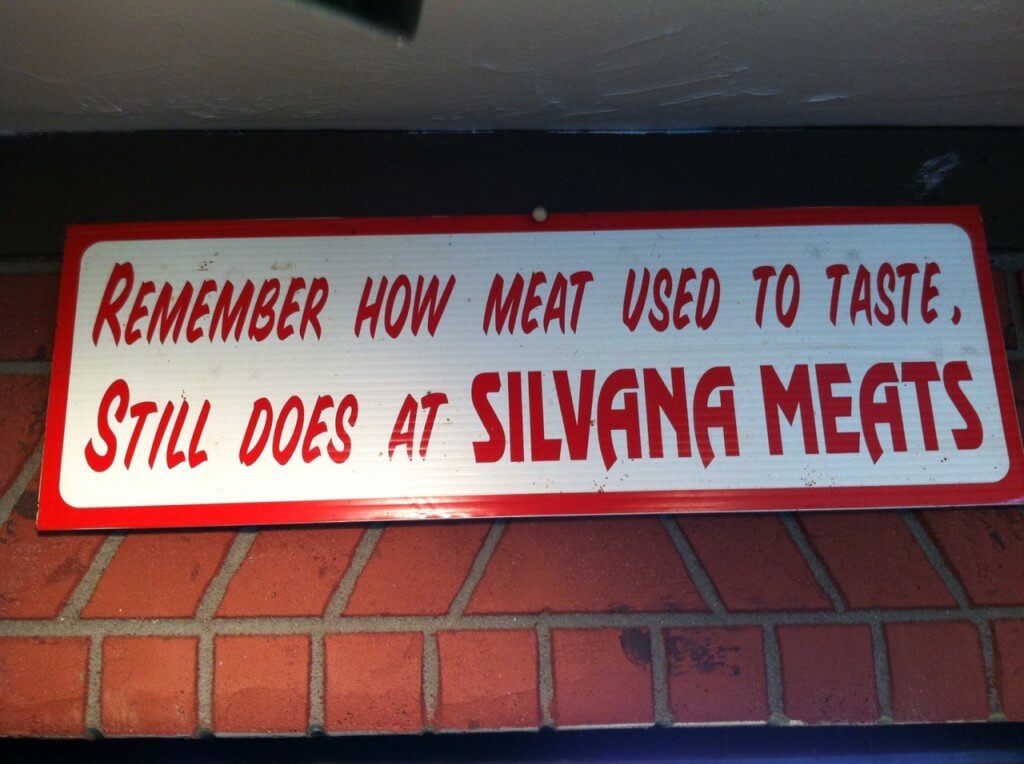 The tiny town of Silvana is a half mile off I-5 (exit 208) near Stanwood.  Silvana Meats is a full-service meat company that's been around for over 25 years.  They are fairly busy most of the time so call ahead if you need something special.
If you are a meat lover, or even just a meat eater, you have got to check them out.  They only use fresh, all-natural meats and custom cut to order.  Their tenderloins are the best I have eaten.  They have their own smokehouse and make their own bacon, sausages.  They also have their own recipe barbecue sauces and even have Anna's own fresh frozen tamales in the freezer.  Silvana meats also does custom orders for specialty cuts of meat and during the season they dress process wild game and salmon for you.
Silvana Meats is truly a Northwest icon.  The sign on their wall say's it all.