by Peter Wilson | President
---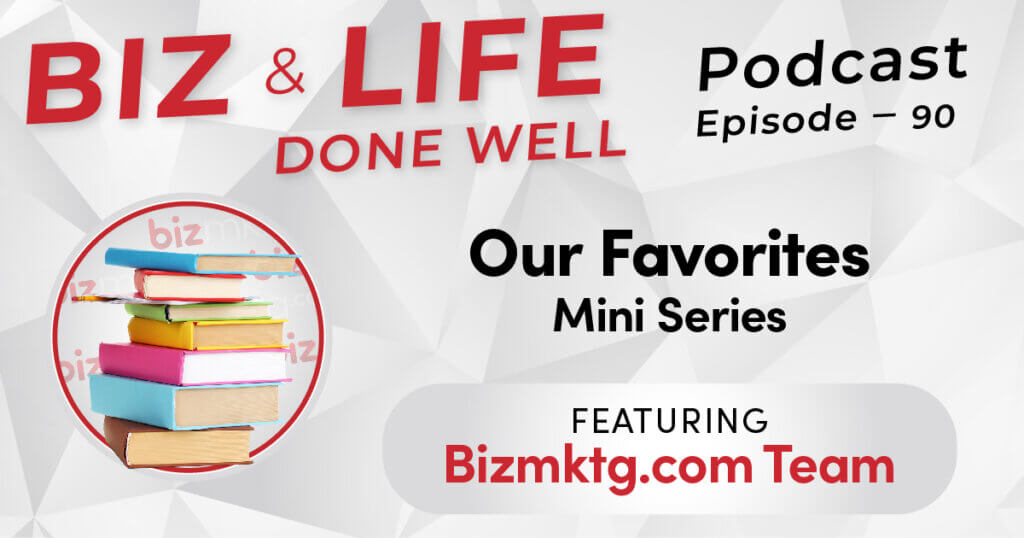 The team at bizmktg.com took a few minutes to share their favorite new books…and a few of their all time classics too.
Here's a list of the books mentioned in this episode:
1. "Remarkably Bright Creatures" by Shelby van Pelt.
2. "Ideal Team Player" by Patrick Lencioni.
3. "The Six Types of Working Genius" by Patrick Lencioni.
4. "Adrift" by Scott Galloway.
5. "American Prometheus: The Triumph and Tragedy of J. Robert Oppenheimer" by Kai Bird and Martin J. Sherwin.
6. "Sapiens: A Brief History of Humankind" by Yuval Noah Harari.
7. "Kristen Lavransdatter" by Sigrid Undset, which is a historical trilogy and a Nobel Prize-winning book.
8. "One Page Marketing Plan" by Allan Dib.
— AVAILABLE ON ALL MAJOR PLATFORMS
Listen In Your Favorite Apps