by Peter Wilson | President
---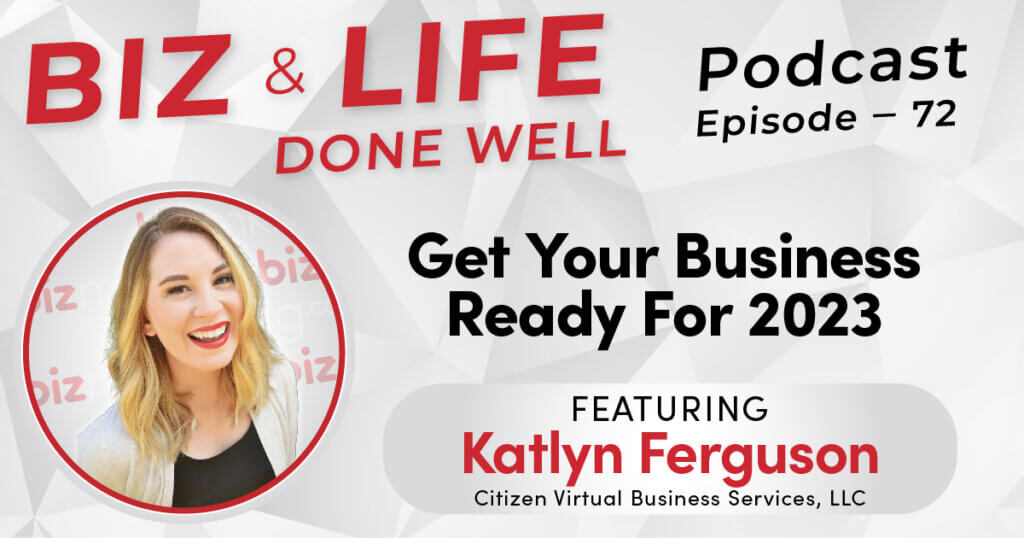 Right now is a great time plan for 2023. I sat down with Katlyn Ferguson to discuss how to get your business ready for 2023. Katlyn is the founder and owner of Citizen Virtual Business Services, a virtual bookkeeping service.
We discuss:
What businesses are saying right now.
The first step in getting your business ready for 2023.
What NOT to do if things slow down in your market.
Metrics every business should be monitoring.
Using a "vendor report" to save money.
We've included links below to listen to our podcast on our website, Apple Podcasts, and Spotify.
Resources
Contact Katlyn:
Citizen Virtual Business Services
Learn more about bizmktg.com
bizmktg.com
— AVAILABLE ON ALL MAJOR PLATFORMS
Listen In Your Favorite Apps