by Peter Wilson | President
---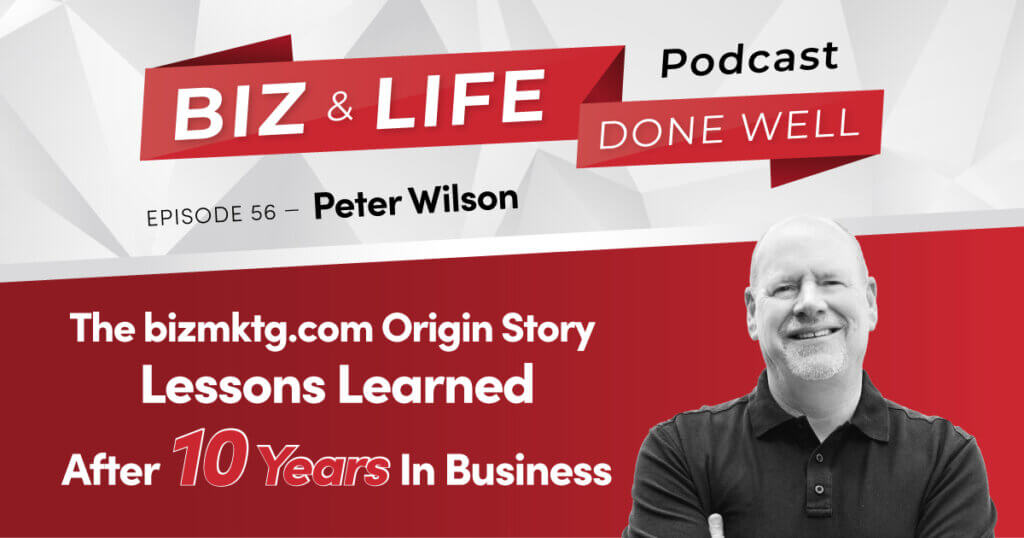 Peter Wilson shares the origin story of bizmktg.com and a few of the lessons he learned after 10 years in the business of marketing. Peter is interviewed by Emily Caddell, bizmktg.com's Director of Marketing. Peter founded the marketing company in early 2012 to help small businesses grow faster and win online.
Related Links
Our First Clients
North Creek Dental Care
Beresford Booth PLLC
The BNI networking group that helped us grow our business.
The BNI Big Dogs of Lynnwood, WA
Our First Big Dog Clients
American Crawlspace & Pest Services
Bret's Inc. Auto Repair
Our first official space was shared with Lillyan and Mesfin at The Branding Iron in Edmonds.
The Branding Iron – Design. Print. Market.
An article about The Branding Iron's Grand Opening – May 8, 2014
My Edmonds News
My Edmonds News – Teresa Wippel, Publisher
— AVAILABLE ON ALL MAJOR PLATFORMS
Listen In Your Favorite Apps