by Peter Wilson | President
---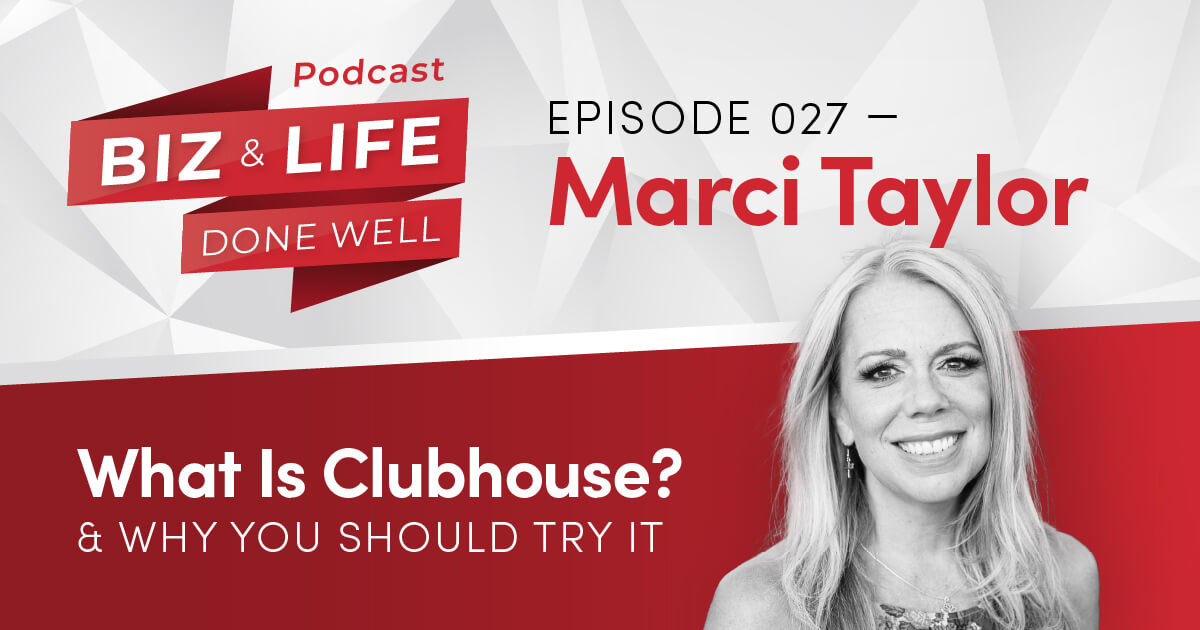 Marci Taylor and I discuss the new audio-based social network, "Clubhouse." Marci shares how to join and best use the platform. We also discuss how Clubhouse fits in to the bigger picture of social and professional networking.
Looking for an invite to Clubhouse? Contact Marci or Peter – Listen to this podcast at timestamp 19:30 for our email addresses.
Find and follow us on Clubhouse: Marci Taylor: @marcitaylor  Peter Wilson: @pdubbizandlife
Marci Taylor provides strategic planning, marketing and business development consulting services to law firms and high-growth companies through Mantra Legal Consulting and Mantra Sedona. She facilitates in-person and virtual retreats and welcomes clients to Sedona, Arizona for retreats and extended remote working opportunities for entrepreneurs, freelancers and location independent professionals through RemoteWell.
— AVAILABLE ON ALL MAJOR PLATFORMS
Listen In Your Favorite Apps