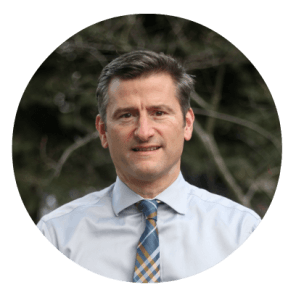 North Creek Dental Care is a family and cosmetic dental practice located near Seattle in Everett, WA. The practice has been owned and managed by dentist Dr. Don Koontz for over twenty years.
In 2011, Dr. Koontz rebuilt the building where North Creek Dental Care is located. The modern facility is bigger than the previous practice space and can accommodate more patients. Dr. Koontz enlisted us to help bring in more new patients to the new practice building.
We created North Creek Dental Care's website NorthCreekDentalCare-Everett.com and provide Local SEO, Facebook Marketing, Google Adwords and Bing pay per click (PPC) ad campaigns, Online Review Management, Phone Call Tracking, Email Marketing, and Monthly Reporting. We also consult with Dr. Koontz and manage his practice's overall marketing strategy.
The marketing results for Dr. Koontz have been dramatic. The practice now sees 60+ new patients each month. When we started, the practice was open four days a week. Now the practice is open five days a week plus two Saturdays each month. Dr. Koontz has also brought another dentist, Dr. Nick Conley, to accommodate the practice needs.
Want to learn how bizmktg.com can help your business? Contact us now for a free consultation.
Toll Free: (800) 808-0249 ext. 2
Seattle-area: (425) 835-3412