Mobile Not Social Wins Cyber Monday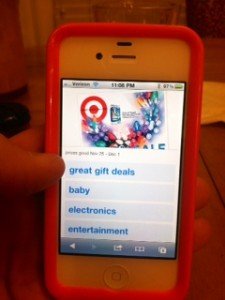 According to information compiled by Tricia Duryee of the Wall Street Journal's All Things Digital blog, mobile – not social – took all the glory on Cyber Monday 2012.
On Cyber Monday, Etsy said it completed more sales than at any time in its seven-year history, driven by a number of factors.

One standout measurement was the number of visitors coming to the crafts marketplace from mobile devices: It said that one-third of shoppers came from mobile, and that 30 percent of mobile visits came from tablets.

A blog post detailing the company's holiday shopping highlights, however, did not once mention social networking, likely because there was little to share. Based on multiple third-party reports, Facebook, YouTube and Twitter have contributed virtually zero in sales over Black Friday and Cyber Monday.

A year or more ago, mobile and social commerce were consistently mentioned in the same breath as two areas of potential growth for e-commerce. But as this holiday shopping season proceeds, it is clear that the two are not equal — so far, mobile is dominating. Social networking was a #noshow.
What does this mean for retailers?  While it is probably too late to do anything about this holiday season, you should still consider prioritizing investments in mobile marketing and such as mobile ad campaigns and mobile app development.