Websites
Many of our clients have an existing website that works fine.  In some cases, we will create a new website for them.  Our websites emphasize conversion, meaning, we want web visitors to easily find the information they are looking for and take the next step…call the business, schedule an appointment and become a new customer.
The first example is a website we made for North Creek Dental Care of Everett strictly for their paid click traffic.  The site features current reviews, pictures of the new office, a map with driving directions, a video we created and several contact methods.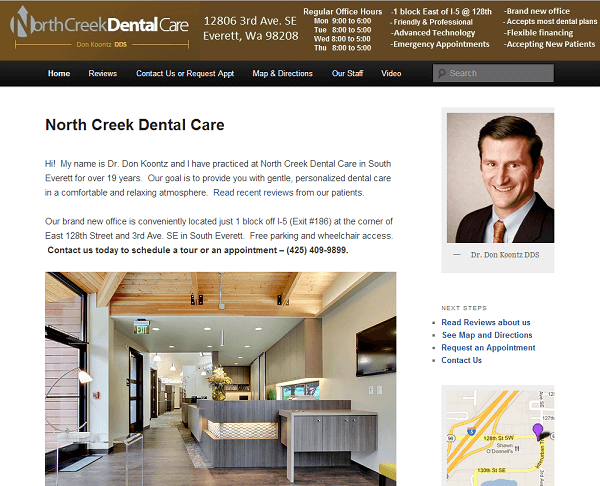 The second example website is for Interiors of Edmonds.  In order to help this client highlight their active event schedule we created a custom WordPress theme based on their legacy website design.  The homepage of their website now features their last three blog posts just below a paragraph about the business.